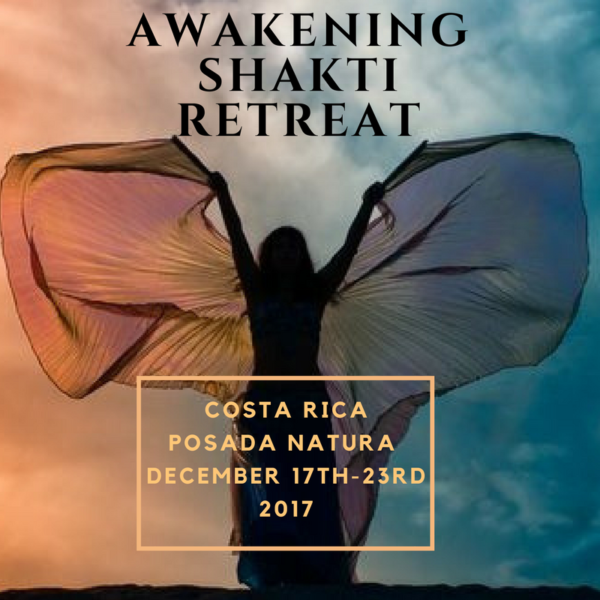 A retreat for women seeking to finally break free from limitations and gain the self-esteem, self-confidence, and self-awareness to live the life of their dreams.
Do you have the courage to make your dreams a reality? To step into your sacred self?
Journey with us for a 6 day Awakening Shakti Retreat where will you will be fully immersed in a beautiful, nurturing and empowering environment to exponentially advance your life and heal the blocks that are still holding you back.  Your time in the Costa Rican Jungle will be deeply experiential and transformational, offering you a living imprint of a powerfully feminine way of being and thriving in the modern world.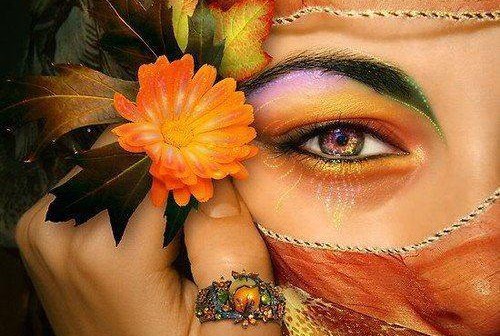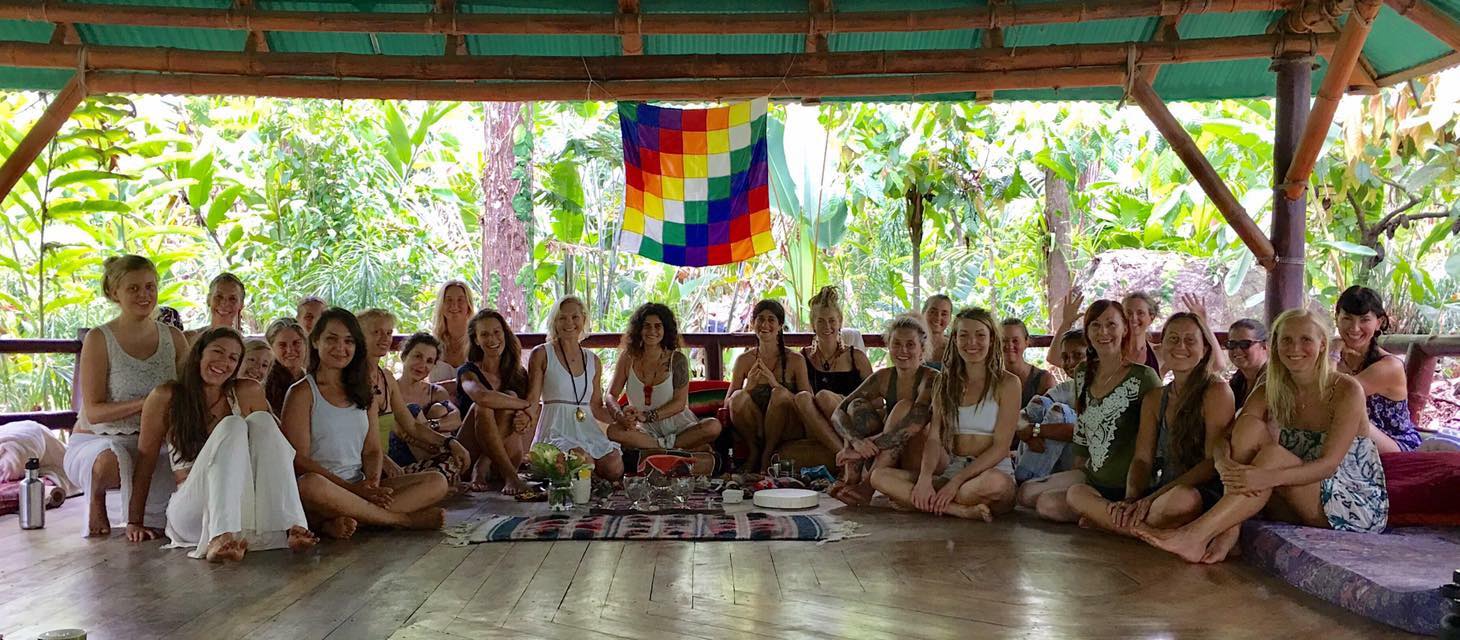 If you feel:
Dis-empowered
Frustrated and stuck
Overwhelmed and alone
Discontent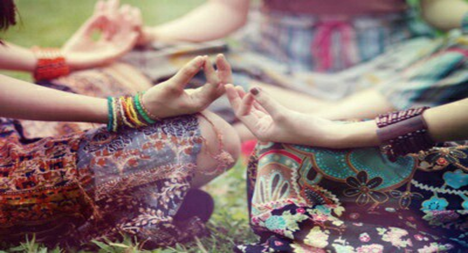 And you're ready to feel:
Empowered
Confident and courageous
Deeply connected
Joyful and nourished 
Join us for a potent and beautiful week of
 sacred womb practices, sound healing, dance, singing, ceremony, shadow alchemy, breathwork, healing nutrition, and renewed explorations to awaken and activate your Shakti.
We are here to guide you sister, back to your (RE)memberance of your Sacred Self.
This is a beautiful opportunity to experience healing, transformation, connection, and to break out of any holding patterns that have kept you from experiencing your purpose and joy.  Imagine emerging from a womb of Divine Feminine sisterhood, fully embodied, empowered and ready to live as your Sacred Self.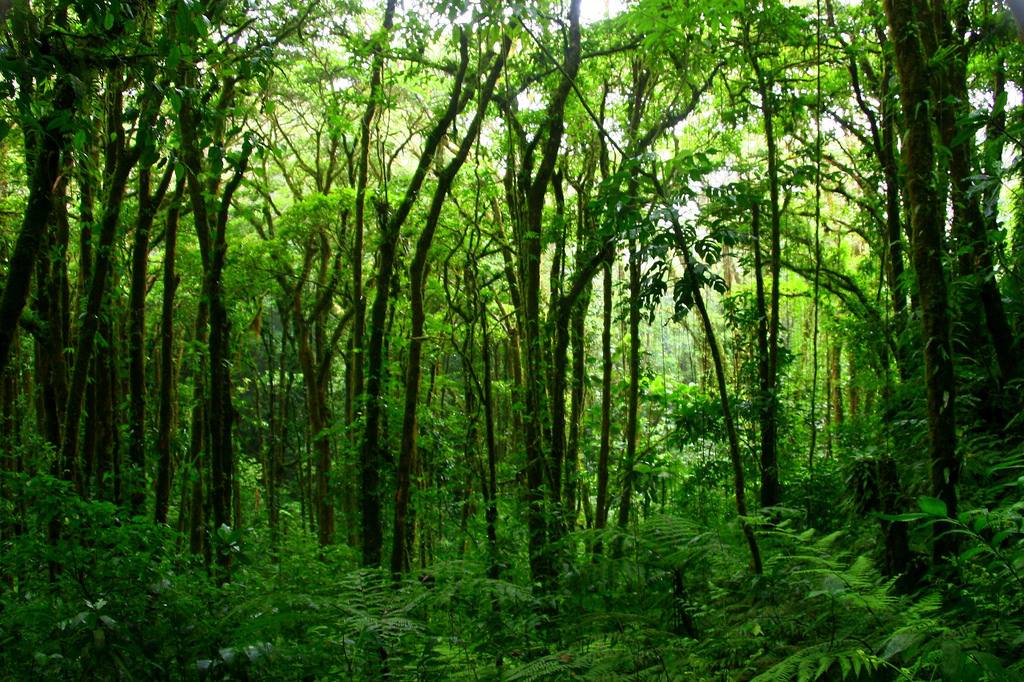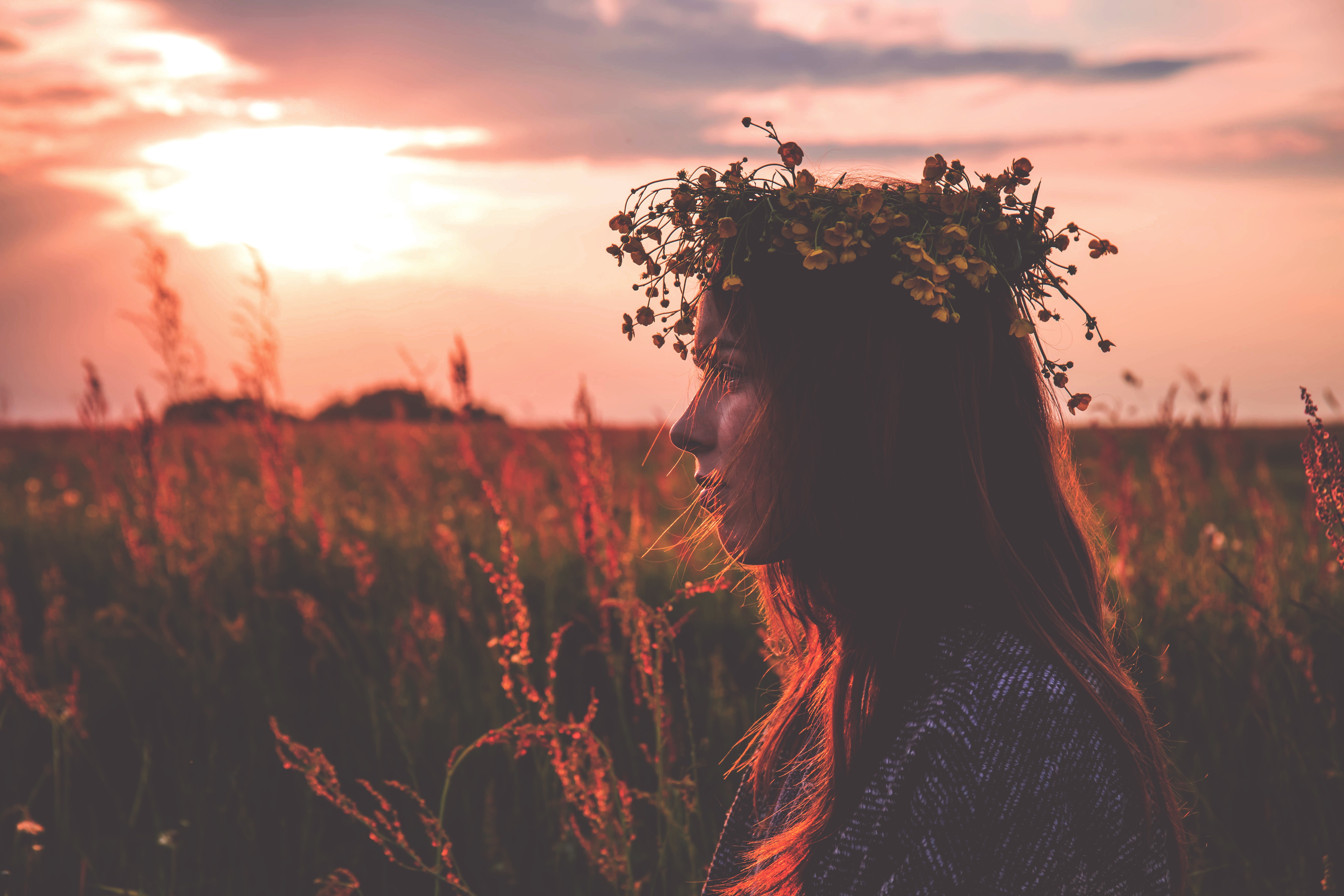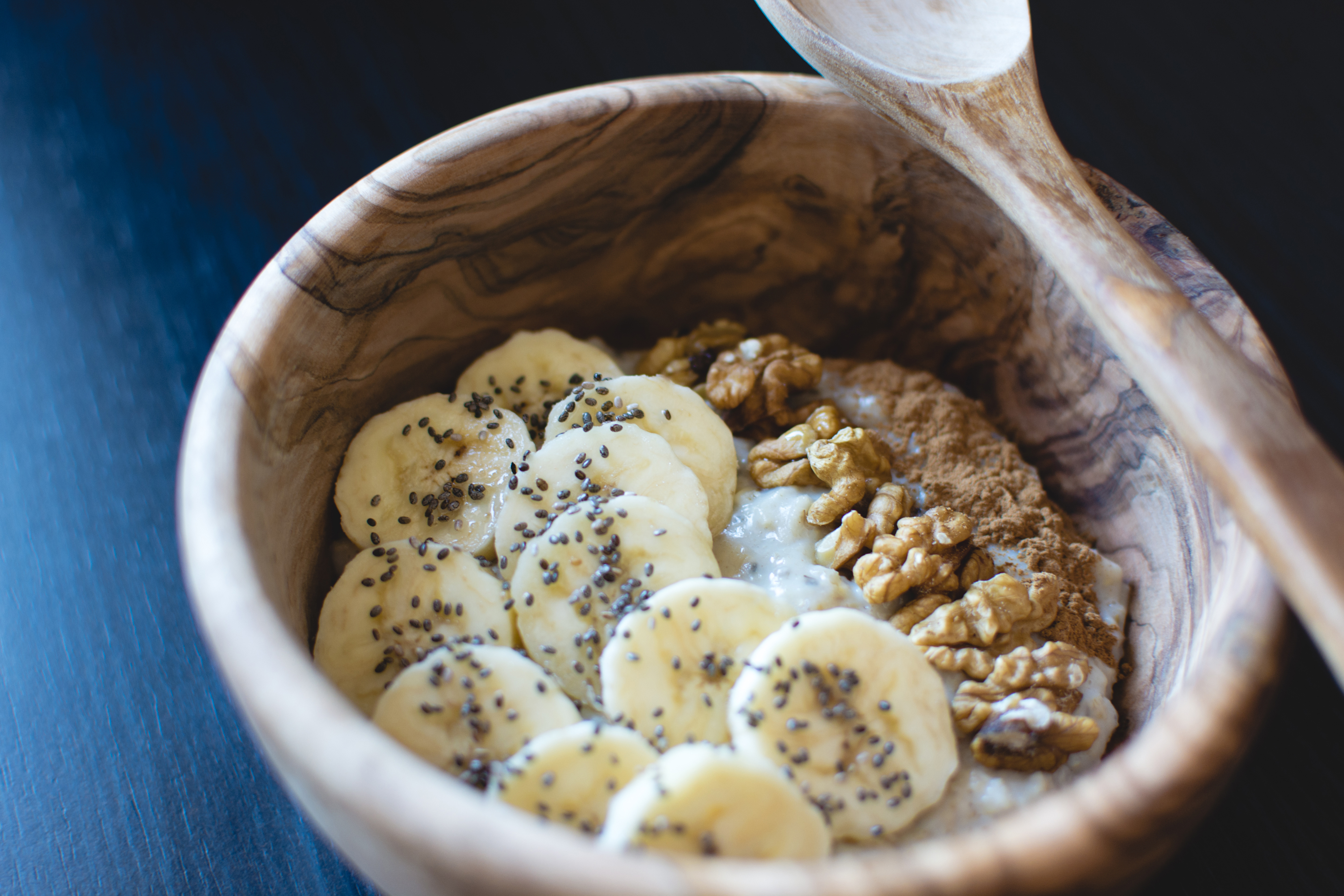 This retreat is for you if you want to:
Discover your sacred self
Create a life of ease, grace and flow
Feel fully held, seen and empowered
Create life long friendships with incredible women
Let go of conditioning and limiting belief systems
Heal your womb trauma
Harness your Divine Feminine wisdom and intuition
Live your highest calling and purpose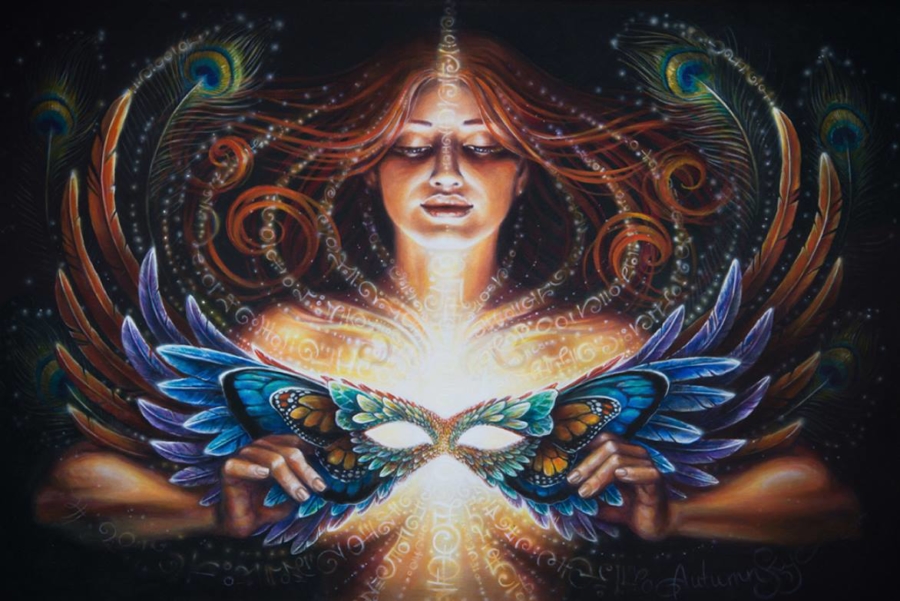 THE MAGICAL POSADA NATURA
Posada Natura is located in Londres, in Costa Rica, just alongside the pristine Naranjo River and nestle deep in the rainforest. Home to one of the most bio-diverse ecosystems on the planet, here you can stroll through botanical gardens, hike to a waterfall, dip in the river, sweat in the sauna and cool off in the salt water pool.  There are plenty of hammocks to rest in and take in all the beauty and aliveness. In perfect harmony with the landscape, the complex consists of an open-air lodge, guest cabins, and a bamboo temple surrounded by lush green jungle.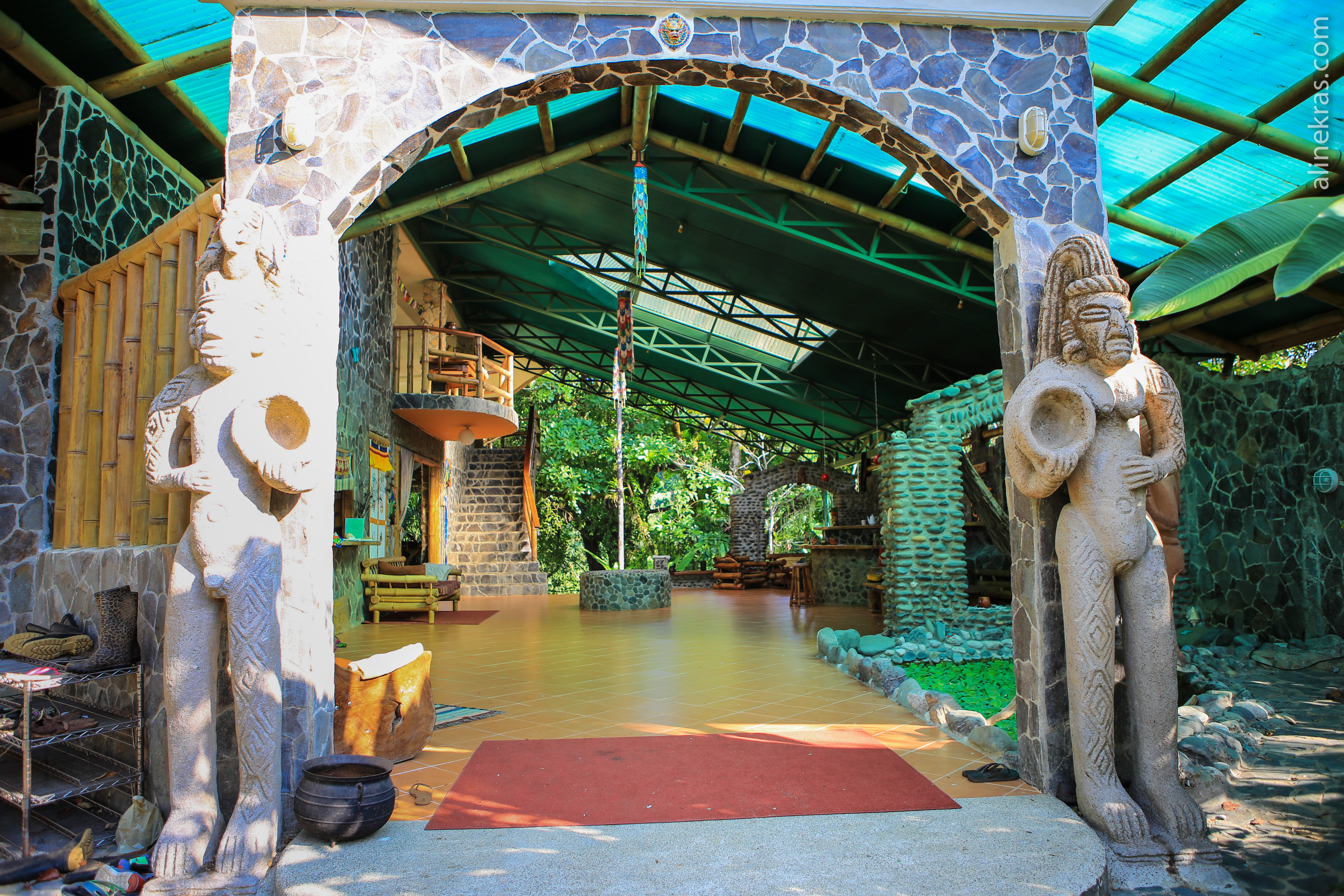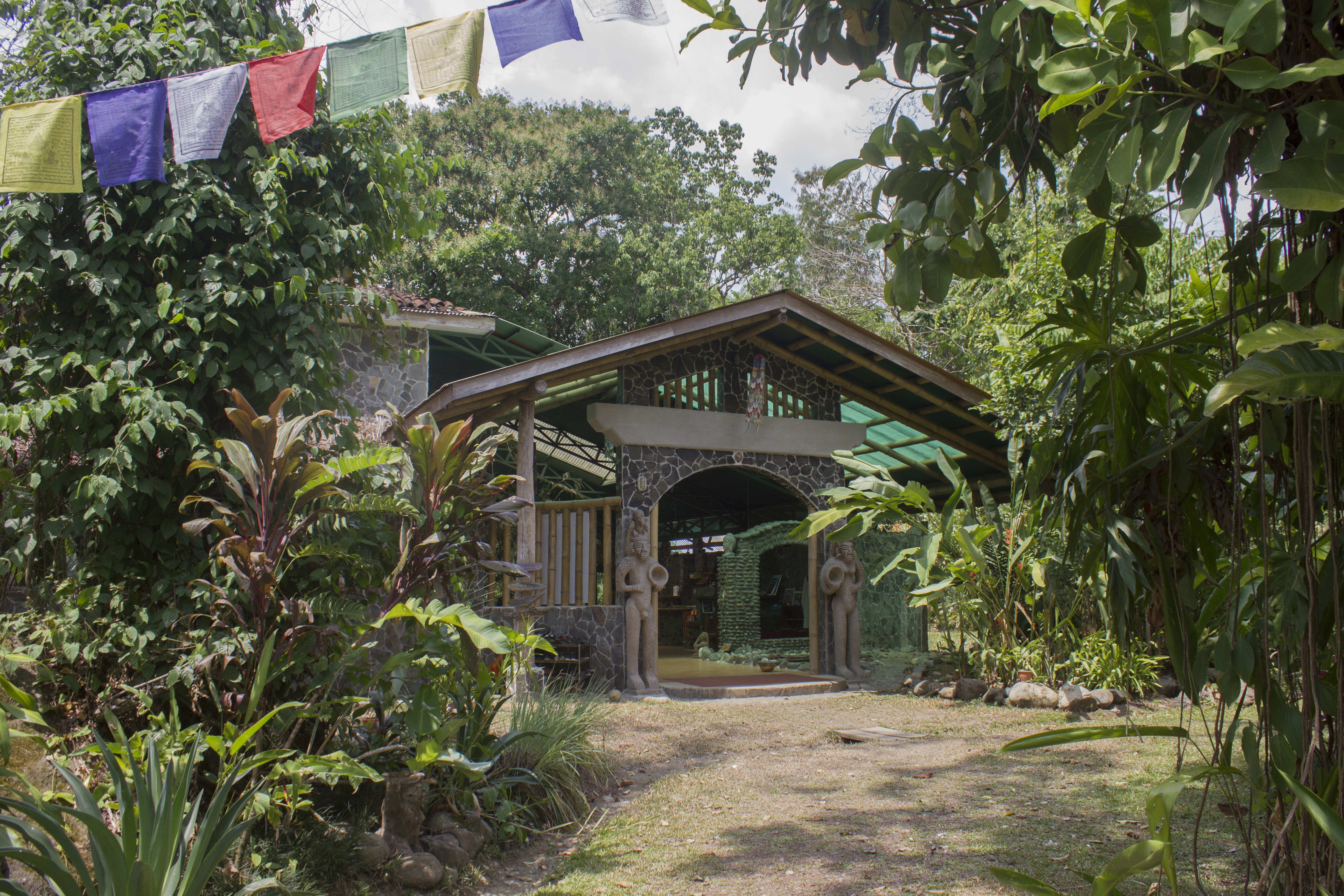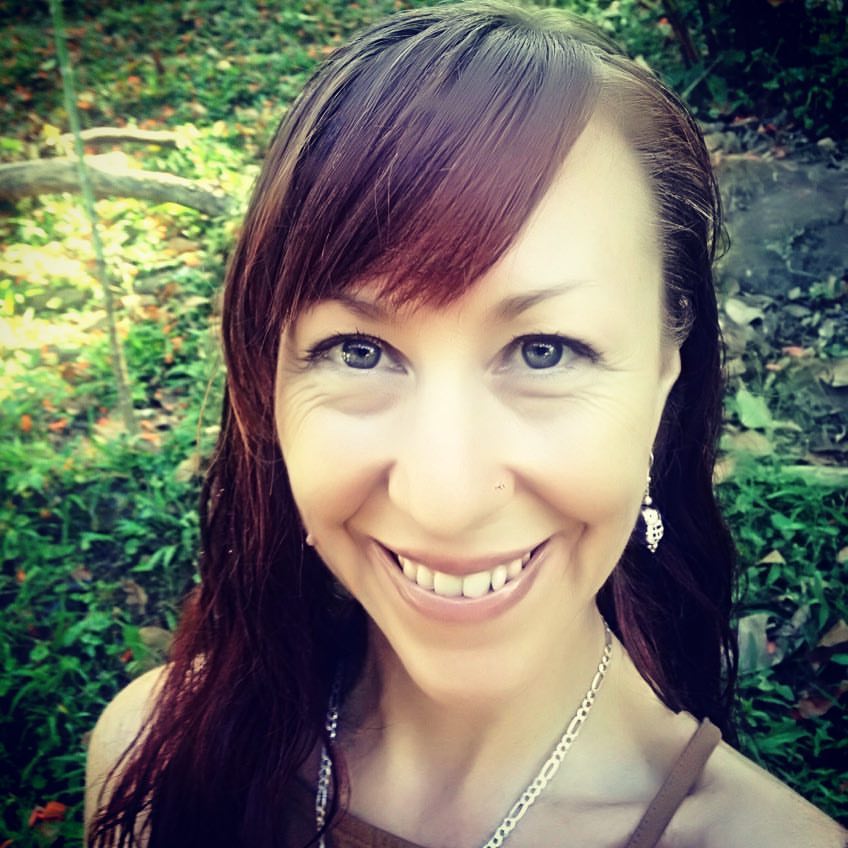 Zahrah Sita is a holistic health practitioner with extensive training and experience in a variety of fields and modalities, including Traditional Chinese Medicine, acupuncture, Ayurveda, herbalism, nutrition, detoxification and cleansing therapies, energy healing, and much more.  Zahrah healed herself of several serious health issues, including advanced stage cancer, using natural methods. She now helps others create healing programs, and works internationally as a wellness guide, life coach, and a writer focusing on natural healing and spirituality. She also facilitates heart opening cacao ceremonies with a group in Costa Rica called the Mystic Heart Sacred Cacao Tribe.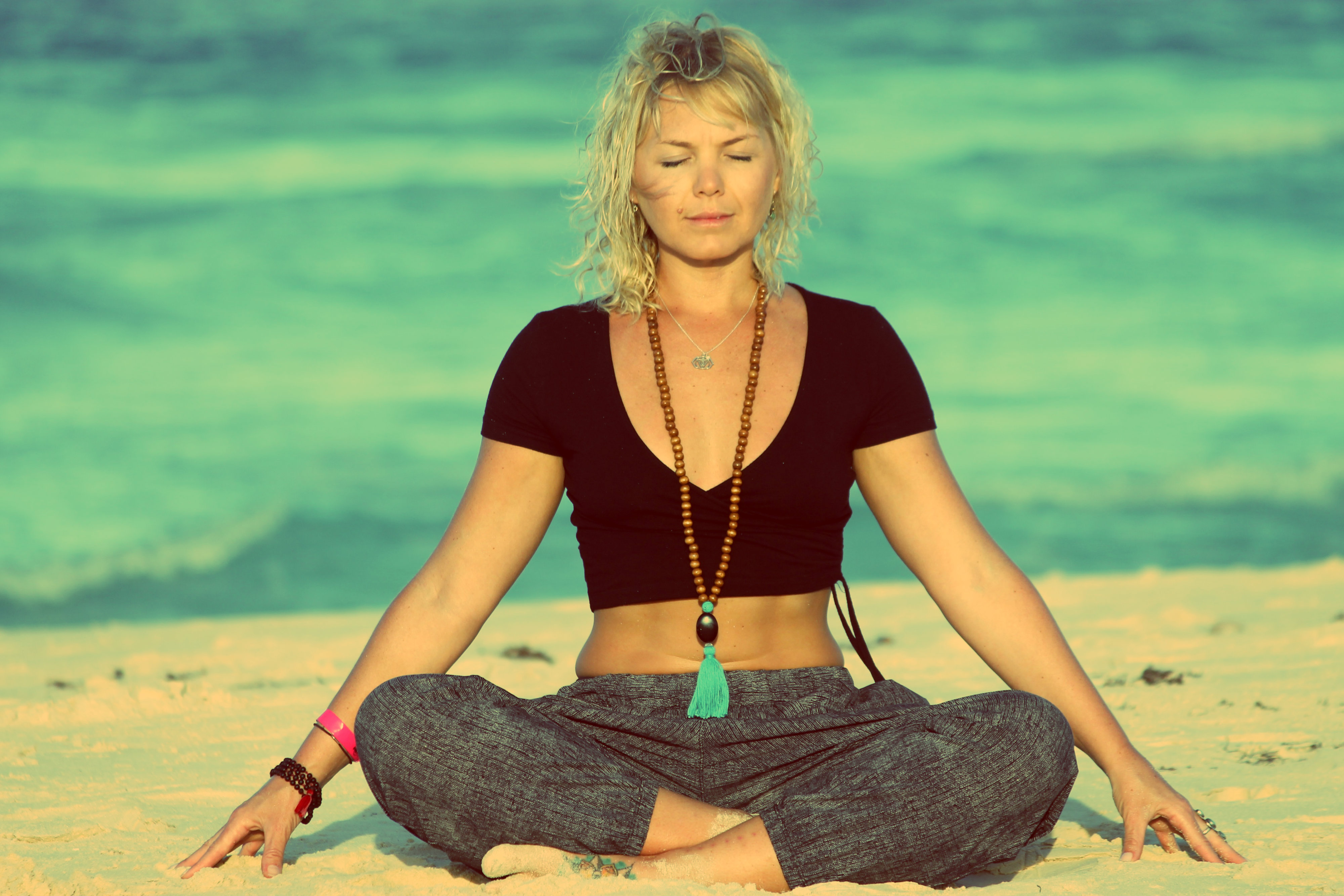 Tish is a holistic healing practitioner, international retreat leader and world traveling visionary entrepreneur. Originally from South Africa, she now calls Costa Rica her home.  Tish has been fortunate to have lived in multiple countries, and traveled around the world exploring and offering different healing practices.  Tish journeyed to Peru where she was trained in yoga, meditation, spirituality and sound healing.  Living her vision of being of service with joy and love, she weaves yin yoga and meditation classes, crystal & chakra workshops,  woman's moon ceremonies and facilitate retreats and Yoga Teacher Trainings internationally.  She leads a genuine, energetic, and inspirational yoga practice.  She holds space for her students to realize that personal growth is not only powerful and self elevating, but also has the potential to be fun and joyfully integrated into everyday living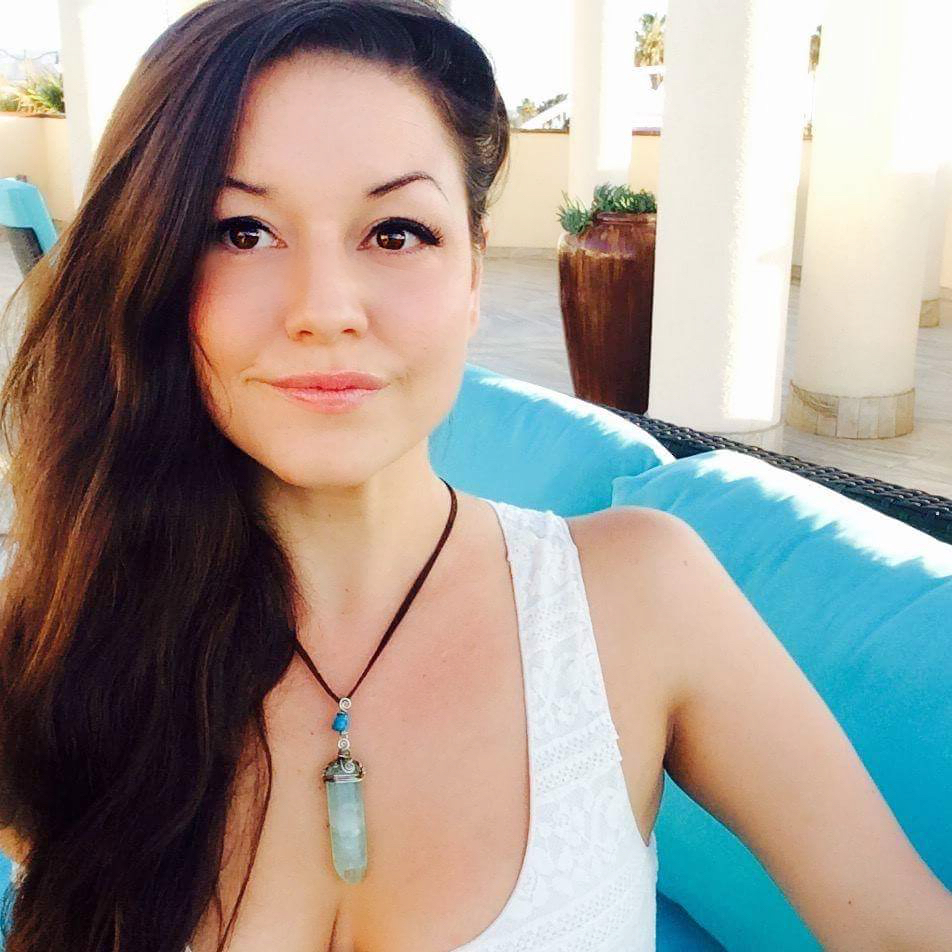 Maria Teresa Chavez is a holistic health coach and Educator with 13 years of expertise in the nutrition, fitness, and holistic lifestyle fields. A certified personal trainer, group fitness instructor, nutrition consultant, life and spiritual coach, she assists people who are seeking cutting-edge transformational tools so that they can heal themselves from the inside out, achieve optimal wellness, and radiant health and vitality.
V

ery versed in shamanic plant medicine work, she brings a reverence for the land and aspects of ceremony into all of her offerings. An intuitive healer who creates a powerfully safe space of unconditional love, she reminds all who she comes into contact with of their innate power to create their own reality. You can learn more about her retreat offerings at www.sacredearthwarriors.com
What's Included:
Ground transportation from and to SJO airport
6 Nights of Jungle Cabina Style Accommodation
3 Organic Costa Rican Vegan Meals per Day
Private 30 Min Jungle Photo Shoot
1 Integrative Body Work Session
Workshops and Energy healing session
Bliss Cacao Ceremony & Ecstatic Womb dance
Traditional Temazcal (Sweat Lodge)
Master Plant Medicine ceremony
Womb Blessing

Daily Yin Yoga & Meditation


1 Transformational Life Coaching Session
Local Kombucha Tasting with Jungle Mama
Local Chaga Tea Tasting with Mel's Medicinals
Beunaventura Organic Chocolate Tasting
Jungle Spa Day with Medicine's of the Earth
Holotropic Breath Workshop
Vibrational Sacred Sound Healing Sessions
Sacred Yoni steam with herbs
Lush Pool & Sauna Access


Coconut water & Organic Herbal Teas
What's NOT included:
Flights to and from Costa Rica
Additional Bodywork and Treatments
Travel Insurance
Day 1:
12:00pm Airport pick up at SJO
3:00pm Welcome Arrival – Kombucha Tasting
5:00pm Opening Circle
6:00pm Dinner
7:00pm Chocolate Tasting
It is the awakening of shakti, which creates the passion, desire and container for Feminine awakening, for men as well as women, and for Union.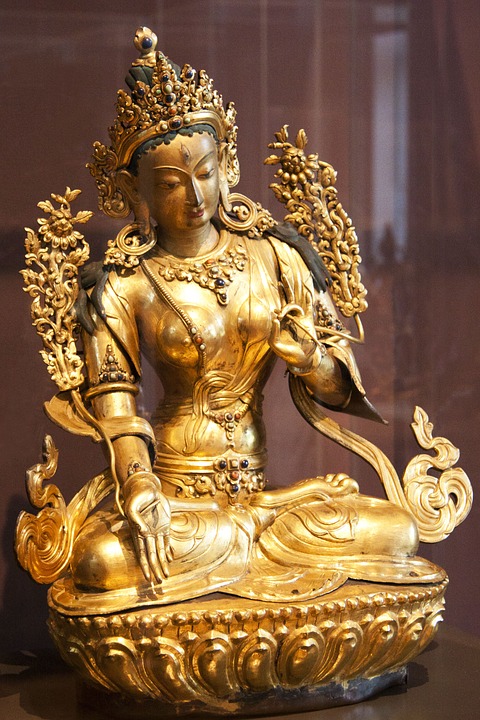 Day 2:
7:00am Yoga Nidra
7:30am Yin Yoga with Sound Healing
9:00am Breakfast
10:00am Workshop Zahrah *Connecting With the Goddess Through Nature
12:00pm Lunch
1:00pm Water Blessing & Sacred Self care with scrubs, facials and blue clay
2:00pm Relax, Restore and Rejuvenate
3:00pm Yoni Steam with guided meditation
4:00pm Workshop by Tish: MoonStruation – Our Cyclical Nature
6:00pm Dinner
Day 3:
7:00am Guided Chakra Balancing
7:30am Yin Yoga with Sound Healing
9:00am Breakfast
10:00am Workshop by Zahrah * Awakening Your Sensuality
12:00pm Lunch
1:00pm Rest, Restore and Rejuvenate
2:00pm Workshop by Maria: Healing and Harnessing Your Internal Masculine 
4:00pm Herbal Teas and Flower Bath
5:00pm Dinner
6:00pm Cacao Ceremony and Ecstatic Dance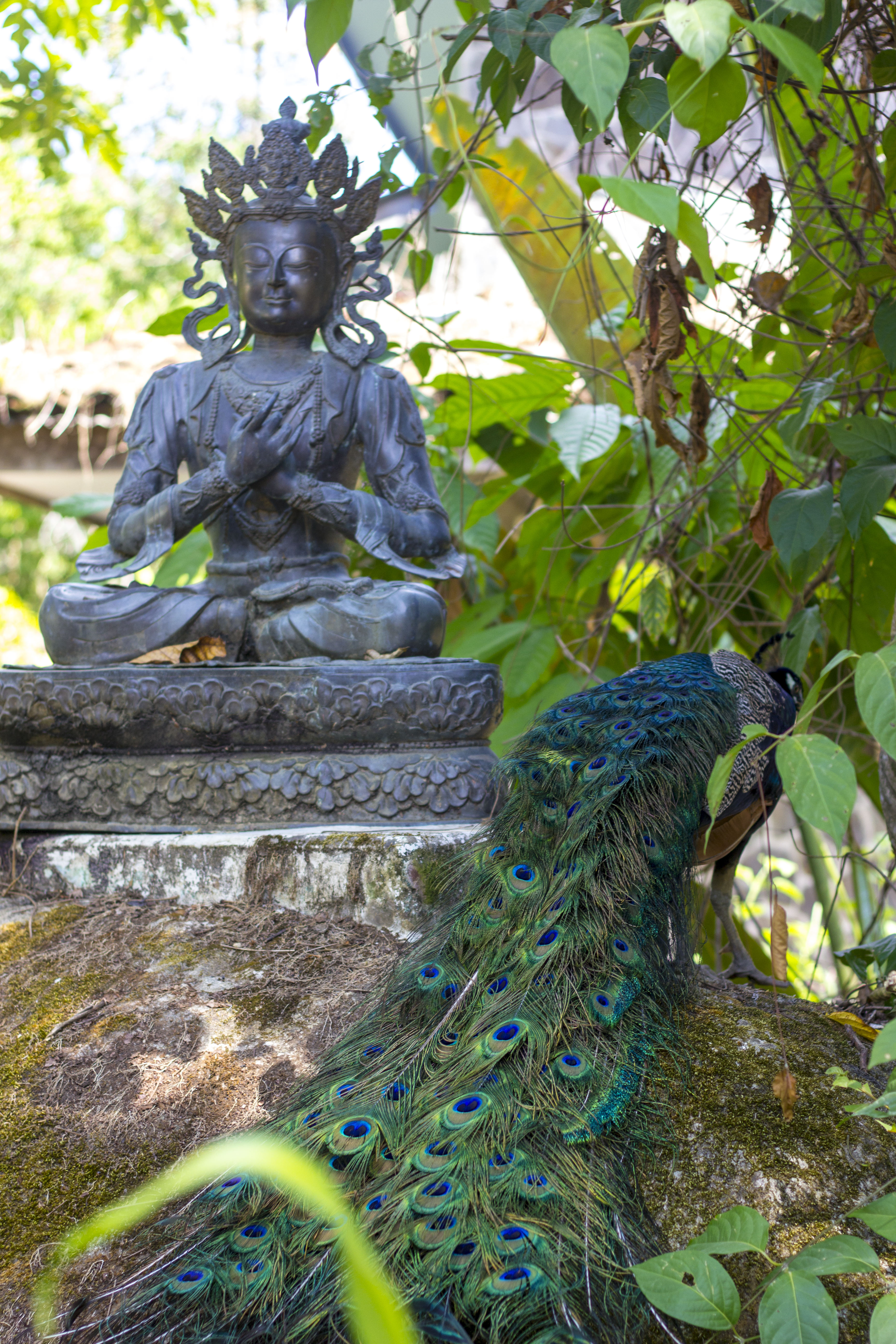 Day 4:
7:00am Yoga Nidra & Slow Flow
8:00am Breakfast
9:00am Workshop led by Zahrah * Balancing Hormones and Empowering Your Health Naturally
11:00am Breath Workshop by  Maria
12:00pm Lunch
3:00pm Sweat lodge with Paloma & Sara Luz
6:00pm Dinner
Day 5:
7:00am Guided Chakra Balancing
7:30am Yin Yoga with Sound Healing
9:00am Breakfast
10:00am Workshop by Zahrah * Activating your Priestess Self and Embodying the Goddess Within
12:00pm Lunch
1:00pm Workshop by Tish:  MoonStruation
2:00pm Sacred Womb Blessing by Tish
3:00pm Light snack & Herbal Tea
4:00pm Rest, Restore, Rejuvenate
6:00pm Sacred Plant Medicine Ceremony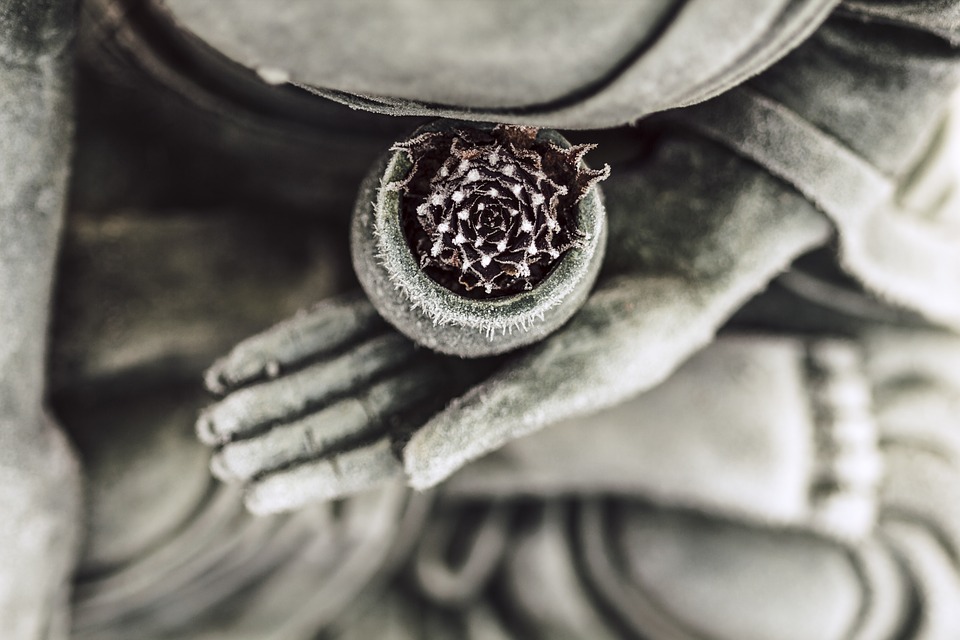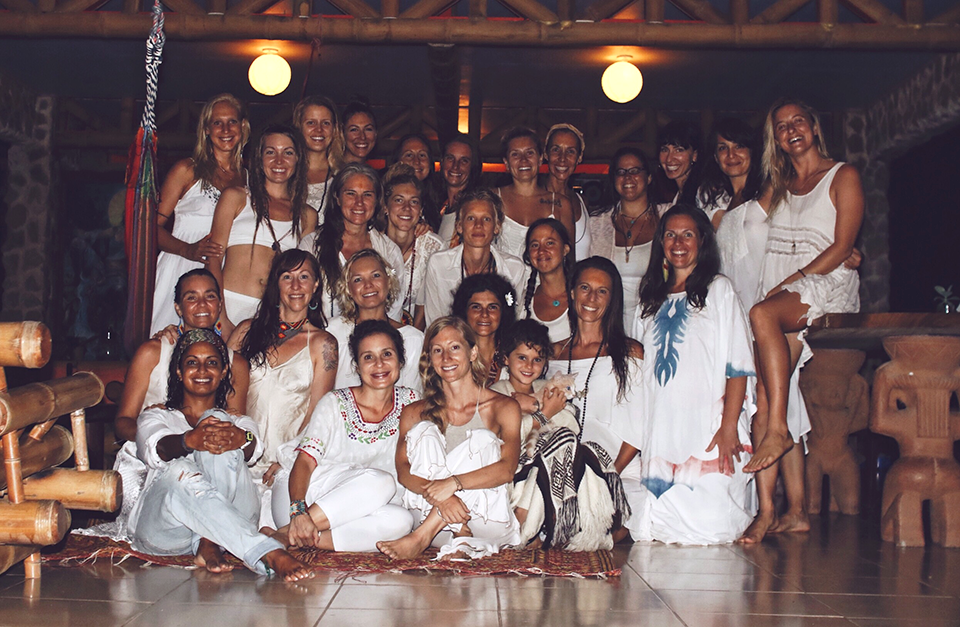 Day 6:
9:00am Breakfast
10:00am Closing circle
12:00pm Relax and Integrate
3:00pm Departure to SJO Airport
Now is the time to set your Wild Woman free, and to awaken your bio-energetic pathways of Shakti and pleasure
On our last night we will offer an optional sacred plant medicine ceremony for those women who are ready to connect their womb with GrandMother Ayahuasca.
Ayahuasca is an Amazonian plant mixture (medicine), also known as the 'vine of the soul' and the Grandmother medicine, Ayahuasca is taken as a liquid brew, and induces altered states of consciousness for around 4-8 hours. Traditionally it is used ceremonially, facilitated by experienced shamans.
Often, the sacred plant visions are a doorway to meet GrandMother Ayahuasca, a benevolent feminine presence, who is described as a great being of love. Mythology around the brew often describes this divine feminine presence in archetypal terms as the 'first woman of creation'; she is also described as residing in the 'house of the waters' (often symbolic of the Womb) and is known to 'drown men in visions', another way of describing sacred sexual initiation.
If the seeker is sincere, Mother Ayahuasca can be a gateway to the alchemical marriage, where man and woman seek union with the divine creative power. Anthropologists Schultes and Hofmann say; "the hallucinatory experience is essentially a sexual one…to pass from the erotic, the sensual, to a mystical union…is the ultimate goal, attained by a mere handful but coveted by all." Credit to Fountain of Life.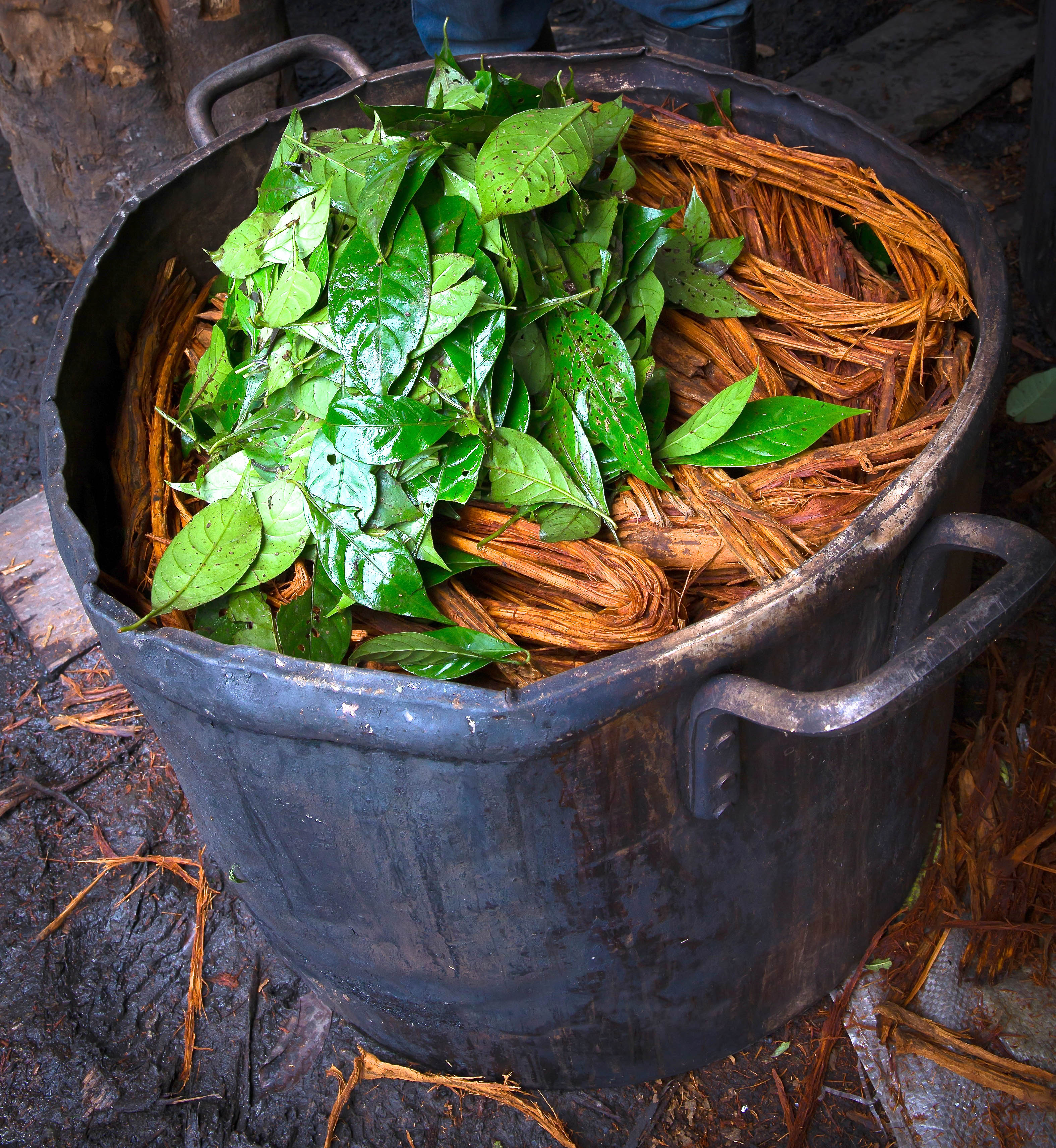 Cancellation Policy
A $500 deposit is required to book your space.
PayPal Deposit to FollowYourBlissCR.com
Full balance is due 60 days after deposit. All deposits are non-refundable once made.  90Day Cancelation Policy.  Scholarship and payment plans also available email Tish
FollowYourBlissCR.com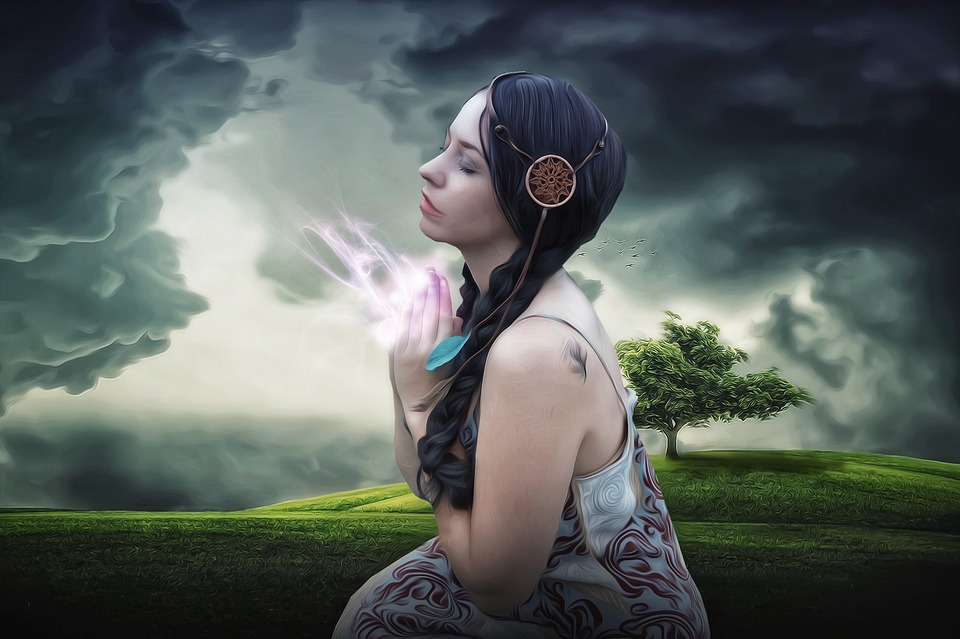 Pricing & Details
All inclusive price ranges from $3,500 – $3,950 depending on your choice of accommodation.
Shared Double Room with Shared Bath: $3,500
Master Queen Bedroom with Private balcony: $3,950
Sponsor's & Collaborators