"If you do follow your bliss, you put yourself on a kind of track

that has been there all the while waiting for you, and the life you ought to be living

is the one you are living. When you can see that, you begin to meet people

who are in the field of your bliss, and they open the doors to you."

― Joseph Campbell
Deep bows for showing up!
I'm Natashia Steenkamp, a holistic healing practitioner, creative alchemist and Soul entrepreneur. I've heard my soul's call to help serve our planet by embracing the light. My gift is to transform things that are undesirable into things that are exceptional!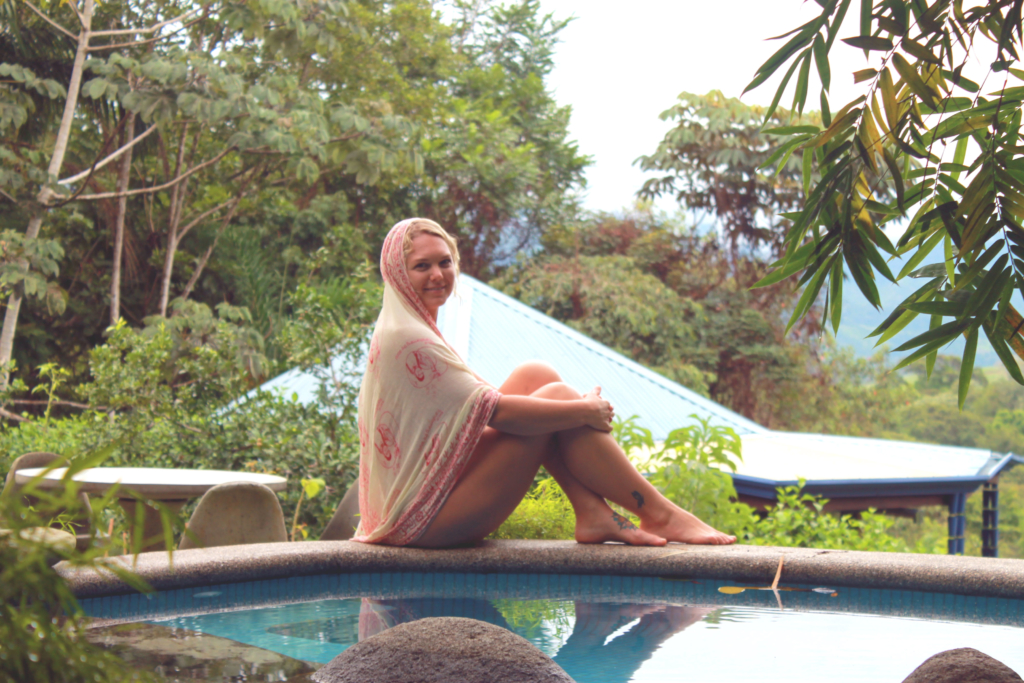 I'm here to remind you that you are part of a golden global tribe, and I invite you to join in lifting the collective mind.  My life's purpose is to serve and support you, to hold a positive vision and affirmation, and guide you as you go forth into the unknown.  Trusting that you are divinely guided and supported every step of the way.  I'm a catalyst for miracles and know that every struggle and heartbreak is an opportunity for growth and acceptance.                  
Tish, my Spiritual name translates to JOY in Sanskrit, I believe my commitment as a way-shower is to share JOY to help you evoke the Spirit WITHIN. I find joy and beauty in the unseen, the strange and the unexplainable.  This human experience is about finding yourself in alignment with your truth and going out into the world to inspire other to shine their own unique light!  
My dharma is to love and serve with a higher consciousness helping you awaken through authenticity. Follow Your Bliss is my passion project.  My offerings are here to empower the spiritual revolution, I believe in the power of Divine Feminine and it's time for us all to RISE!  
My innate gifts are to help those who cannot help themselves, I help you see things differently, bringing you back into alignment whether it's through evaluating belief systems, thought patterns, strategy sessions, yoga, meditation or sound healing.  I'm here to empower YOU! I help you manifest your vision.  I'm a natural healer.  If something is broken or damaged, I use my intuition to release tension or to replace negativity with positivity.

Service brings me joy and in my own unique ways, I fuse various healing arts and spiritual teachings including yoga therapy, meditation, Womb Healing, Reiki, Sound Healing, A Course in Miracles, Crystal therapy, and plant medicine. These tools facilitate in transcending blocks, balancing our chakra system and activates a healthy mind, body spirit relationship.  From my experience, I learned that to have balance within our souls we connect with the feminine and masculine energies to awaken to our highest potential.
As an awakener, a transformer, an empowered global visionary I aspire to inspire others to follow their bliss to be Divinely guided to live a joyful authentic life, through radical forgiveness and self-expression.
My Story and how my awakening journey began…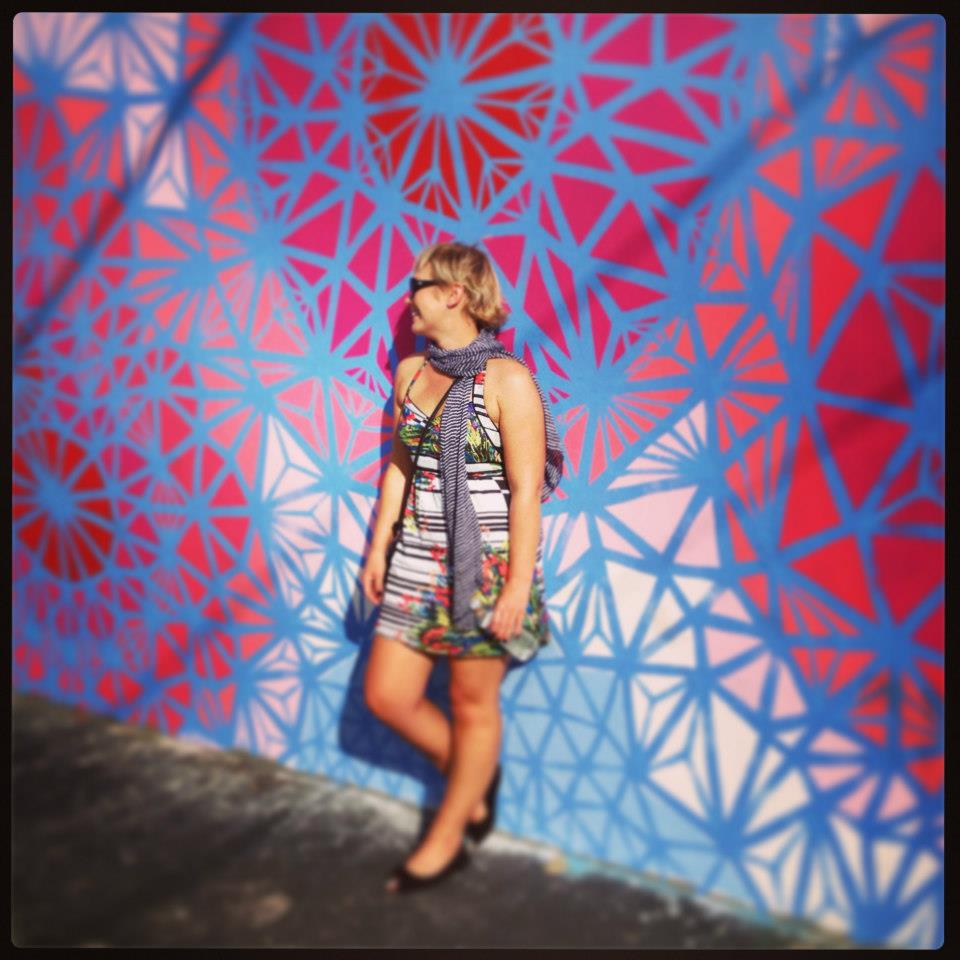 Our soul longs for love, joy, and bliss calling us home to our true essence, but we have to willing to do the work by showing up for ourselves.  
My awakening started in 2012, I was 28 years old and soaring high on my "successful" life, that seemed so perfect from the outside. I spent the majority of my life looking outside of myself for answers. I had it all, I mean really, I achieved everything our patriarchal society had taught me to accomplish to become "successful" and happy!  I completed my bachelor's degree in Financial Risk Management at 25, traveled around the world, worked a high-end corporate job and my own fashion line. I was obsessed with hats and created my own hat design label "Hatz by Natz". I lived in a lush beach town with my husband to be. I had numerous "friends", a family supporting me and big savings account with full medical insurance and a retirement plan! Sounds flawless right?
I grew up in a Christian household and was very charismatic! Returning back from church on a Sunday night, I fell on my knees and cried out to God!  
"What is my life's purpose?!!  Is this it??  If I have it "all" why am I so empty and feeling so abandoned and worthless?"  Seemingly overnight, my whole life came crumbling down…
Was this constant "chasing the next high or great success" my next step on my "life's ladder"?? Is this my final destination my "happy ending"? Although it seemed like I had managed to accomplish everything at the age 28, deep down inside of this "strong, powerful" woman was a lonely girl who felt unworthy, unloved and shameful.  Was the power of fear, unconsciousness, separateness, and control be my borderline?  I couldn't stand being with myself, I turned to relationships, career, travel, alcohol, drugs, and food but none of them satisfied this yearning, aching and longing within my soul.  There was something more.  
My soul was calling, I just kept looking down instead of up!
My external world wasn't in alignment with my internal one.  I suffered from depression, had an eating disorder and was on my way to becoming an alcoholic.  I knew my soul was calling for change but fear was all I knew until I remembered that I have a choice!  
That night after church in tears, on the floor I prayed and asked to be guided… And so the universe responded in an instant. By trusting and surrendering fully I allowed myself to excel onto that track that has been there all along…  My partner dispersed our relationship and I quite my professional career in the same week.  Normally these experiences would throw me into an even deeper depression state but I shifted my consciousness from fear to love and aggression to compassion.  This empowered me to move into a direction of choice, and freedom.  My hat design business took a turn, I lost my store display and placed my creative business on standby.  I then completed an STCW certification to work on superyachts to go travel and work intentionally!  I sold most of my belongings and 3 months later, I was on a plane headed to the US, not knowing where this journey will take me.
I had to surrender my planned life, the children and a white picket fence "dream", to make room for the unknown and uncertainty.  The life I so consciously created all came crumbling down and it felt so liberating and empowering! I arrived in the US and started working on luxury yachts.  Living on the water was blissful, but I promptly realized that the 12-hour shifts and high demanding lifestyle were not in alignment with my soul's purpose.  By listening to my intuition, that inner knowingness I resigned from the yachting industry after 2 years and traveled to Peru to obtain my certification as a yoga teacher. My essential interest was for self-discovery.  I started questioning everything and I kept encountering new parts of myself, long buried and suppressed.  I found that I was on my way to learn more about the offering each experience brings – the teaching of compassion and love. This passion and the road of self-discovery continued.  I realized that while I felt separate, I was actually part of a greater whole, or oneness.  I was learning yet also remembering my true essence.
The journey was not wholly light and love with sparkles…after my first Envision Festival in Costa Rica, I planned on returning back to Colorado to work for a few months.  However, upon my return, I was denied entry back into the States due to visa restrictions.  I was unable to pick up my belongings, I lost everything and had to start my new chapter with my backpack and a what I had with me. I then got send back to Costa Rica and decided to move to Panama…  I was living with an old sweetheart's family. I had no job, and only enough money to get by.  I had to fully trust and surrender in the process. I then decided to create "Follow Your Bliss Retreats" and planned my first retreat in Panama on a sailboat. With no experience, I dived into this new passion adventure…
My world came crashing down in early 2015, I spend all my money on marketing and getting my first retreat business moving, but it all came tumbling down… I had to fail, and in multifold ways, this needed to happen to challenge me to move forward and upward. The retreat had copious challenges and I had to show up and face my despairs! I had my profound "ah-ha" moment during the midst of my breakdown!  This quote by M.Williamson hit the spot for me!
"Our deepest fear is not that we are inadequate. Our deepest fear is that we are powerful beyond measure. It is our light, not our darkness that most frightens us. We ask ourselves, Who am I to be brilliant, gorgeous, talented, and fabulous? Actually, who are you not to be? You are a child of God. Your playing small does not serve the world. There is nothing enlightened about shrinking so that other people will not feel insecure around you. We are all meant to shine, as children do. We were born to make manifest the glory of God that is within us. It is not just in some of us; it is in everyone and as we let our own light shine, we unconsciously give others permission to do the same. As we are liberated from our own fear, our presence automatically liberates others."
I had to overcome this fear of "failure", all my life experiences are here to shape me, to teach me, there is no need to shrink or feel shame.  God's glory is manifesting within me, I had to keep shining my light, get back up and try again, so I can give others permission to do the same.  I began to learn how to step into my power wholeheartedly.
My life's mantra in a Sanskrit "Sat Chit Ananda", translated to "Follow Your Bliss" has encouraged me to move through these challenging times reminding me I am powerful beyond measure!   I believe that we can change the world by being more conscious and authentic. Every experience is an opportunity for growth!  I believe that we each have a light within us wanting to guide us home, all we have to do is shine our unique light that only we can.  When we follow our bliss we inspire others to do the same.  When each of us lights up we spark something in another and rise up together.
As an alchemist I believe that every moment is a miracle, I'm here to bring change to share my inspiration for improvement and manifestation of the new earth.  By aligning ourselves through empowerment and transformation we can come back to our true self.
My joy is my purpose. I'm here to serve and spread light.  My challenges allowed me to embrace the life of my dreams, I fall and get back up again. I'm here to provide a gift and service to you on a more fulfilling and gratifying level. During my awakening and evolution, I have been blessed with opportunities to live and hosts retreats internationally, currently based in Costa Rica.  My passion is to work with women,  facilitating them in the "remembering process" of their true authentic self.  We heal through our wombs and connecting our hearts with Gaia. I"m a space holder and catalyst for healing with plant medicine.  I offer women's moon gatherings, retreats, private healings, and ceremonies.
It would be my deepest honor to serve as a guide for you through this part of your soul's journey.
Are you looking for change?
Do you have a dream and need help to find your vision?
Are you experiencing an awakening and not sure where to turn?
Would you like to learn more about your feminine design and cyclical nature?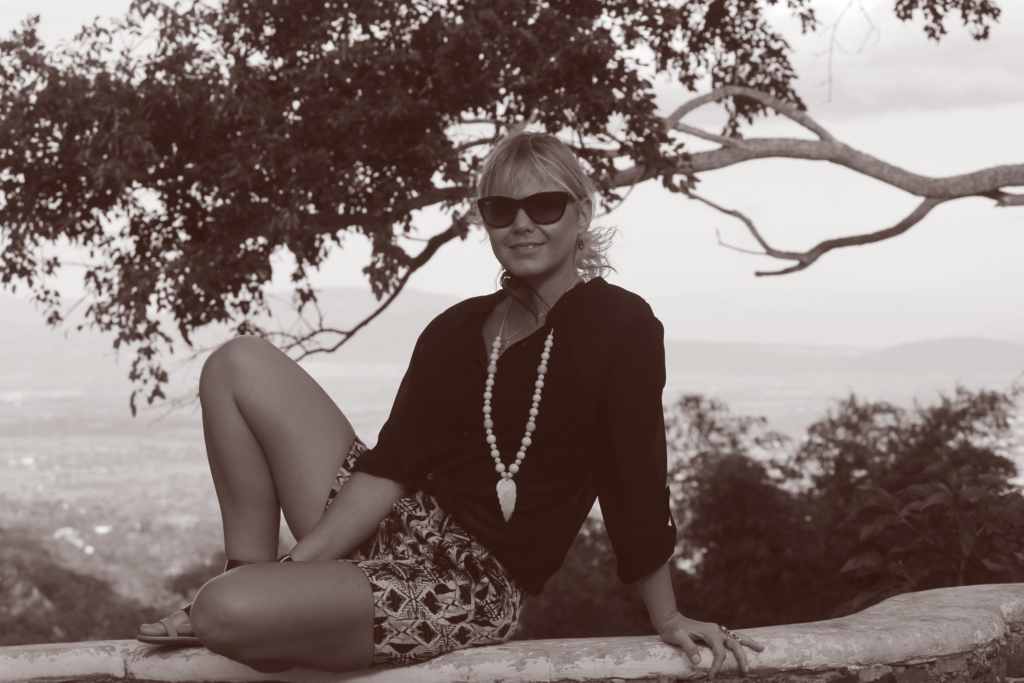 I believe that every interaction is an opportunity to create a meaningful, magical experience.  
Inlakech – I AM ANOTHER YOU
Feel the call to rise up?
Schedule a complimentary 30min call to see how we can alchemize together! I'm here to facilitate your connection with your inner world to your outer world, to empower you and hold the vision of your most sacred self.